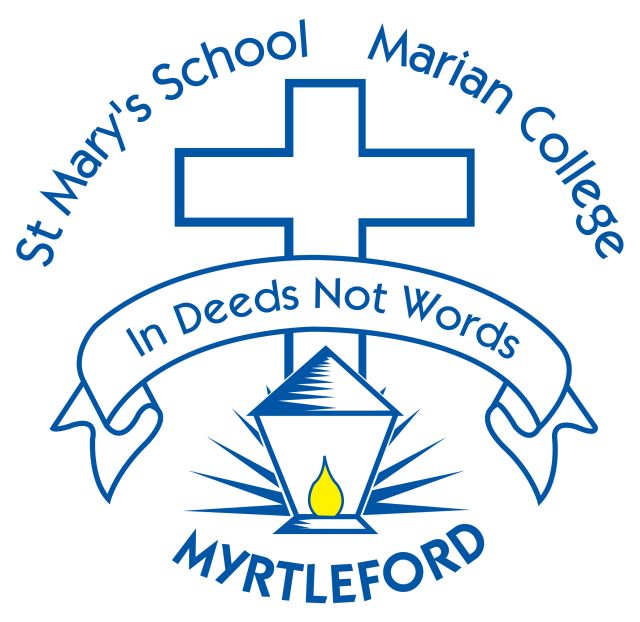 We are a Catholic Primary School in North-East Victoria, with Myrtleford located approximately 47kms from Wangaratta and 295kms from Melbourne. We are nestled in the Ovens Valley at the foothills of Mount Buffalo and the Alpine National Parks. St. Mary's was founded in 1923 and was staffed by the Presentation Sisters, whose founder Nano Nagle asked her followers to act "In Deeds Not Words". We continue to witness this motto in all we do at St. Mary's.
St. Mary's is driven by a deep belief that every student is capable of achieving success in their learning. A high priority is given to building and maintaining positive and caring relationships between staff, students and parents. St. Mary's strives to develop a strong collegial culture of mutual trust and support between parents and the school staff. Parents are considered partners in the promotion of student learning and wellbeing.
Our school is situated on extensive, well shaded, and appointed grounds. St Mary's had beautiful classroom areas and specialist rooms such as Music, Art and Italian spaces for these important subjects.
Our school is organised in Unit areas:
Junior Learning Community (JLC) - Foundation, Year One and Year Two.
Middle Learning Community (MLC) - Year Three and Year Four.
Senior Learning Community (SLC) – Year Five and Year Six.
All students are involved in the Specialist subjects of:
Art (One hour per week)
Music (One hour per week)
Italian (One hour per week)
Physical Education (Two hours per week)
These subjects are delivered by Specialist Teachers who have training in these fields of learning